IF YOU DON'T CLOCK THE HOURS
YOU DON'T WIN
You Have To Work. If you don't clock the hours, you don't win. And we aren't talking about winning with scores or medals, we mean moving forward and accomplishing personal goals.
Whether you want to make a drumline, play harder music, march better, it doesn't matter what you want to do YOU HAVE TO WORK!
You have to clock the hours.
This means that you will have to make sacrifices and be smart with your time.
Write down your weekly schedule and put in EVERYTHING you are doing:
School
Work
Homework
Family Time
Honors Band
Wind Ensemble
Piano Practice
Oboe Practice
The Gym


WHATEVER is in your life, write out your schedule and find out when you will practice. Practicing shouldn't be something that happens on accident, or when you "have extra time", because "extra time" doesn't exist with a busy schedule. You have to make a planned time to get better.
Hold yourself just as accountable as clocking in at your job. If you're scheduled to work a shift, you don't make other plans because you're working. There is a job to do.

And when you view your practice time with that much value and eliminate distractions, you can actually get some serious momentum going with your skill development.
And yes, this is a lot of work, and no, practicing should not be a "chore" we have to do, but for anyone wanting to achieve big goals, you have to make a conscious effort to clock the hours. Understand the best players in the world are not automatically great at what they do. There will be different levels of talent, but most of the time the people with the best work ethic find the most success.

And if you're naturally talented that's great! But talent can only take you so far. It is the work ethic that takes you to the next level.


So go clock in.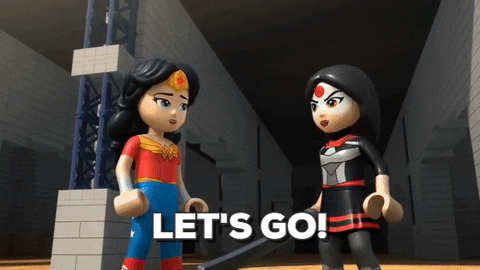 HELLO!
This content is for members only. Enroll to gain access and start getting better. Use the link below to learn more and if you have any questions contact us anytime.
As DCI made its return after a cancelled 2020 summer tour, we had the opportunity to capture the Spirit of Atlanta Drumline in prelims warmup. This video showcases warm ups and music segments from their 2021 production "Legend Of The Bottle Tree".
Duration:
11
:07

Release Date:
2021

Rating:
G

Genre:
Drum Corps
Cast:
Spirit of Atlanta

Staring Academy Member:
Carter Nance
Additional Info.
Production:
Legend Of The Bottle Tree

Repertoire:

"Mother Earth" - David Maslanka
"Wall-E" - Thomas Newman
"Djinn" - John Psathas
"Lilac Wine" - Jeff Buckley
"Remember Me" - Thomas Bergersen

Designers:
Adam Wiencken, Matt Filosa

Drumline Educational Staff:
Chris Hodgson, Kevin Welborn, Jack Bounds, Trever Downey, Tony Teleky, Jabil, Kairuz, Thomas Young, Rhema Baissa, Logan Gott, Zac Simmons
2019 was a strong year for Drum Corps. Teaming up with D'Addario, we captured this Semi Finals warmup. Enjoy The Blue Devils as they play through their warm ups and segments of the 2019 production "Ghostlight".
Duration:
17
:02

Release Date:
2019

Rating:
G

Genre:
Drum Corps
Cast:
The Blue Devils
Additional Info.
Production:
Ghostlight

Repertoire:
"Cycle Song" by
Imogen Heap
"Rhythm Song" by
Paul Smadbeck
"A True Passion" by
Lorne Balfe
"Stroke of Genius" by
Lorne Balfe
"Symphony No. 3" by
Aram Khachaturian
"Ghostlight" by
Dave Glyde
"Circus" by
Britney Spears

Designers
:
Dave Glyde: Music Director and Arranger
Scott Johnson: Arranger, Caption Head
Brian Dinkel: Front Ensemble Arranger, Caption Head


Drumline Educational Staff:
Ben Maughmer,
Rudy Garcia,
Nicholas Arce,&nbsp