Welcome to Gridbook Academy.
Step-by-step learning with world class programs, classes, and more.
Our learning tools provide quality education for getting better in class or at home.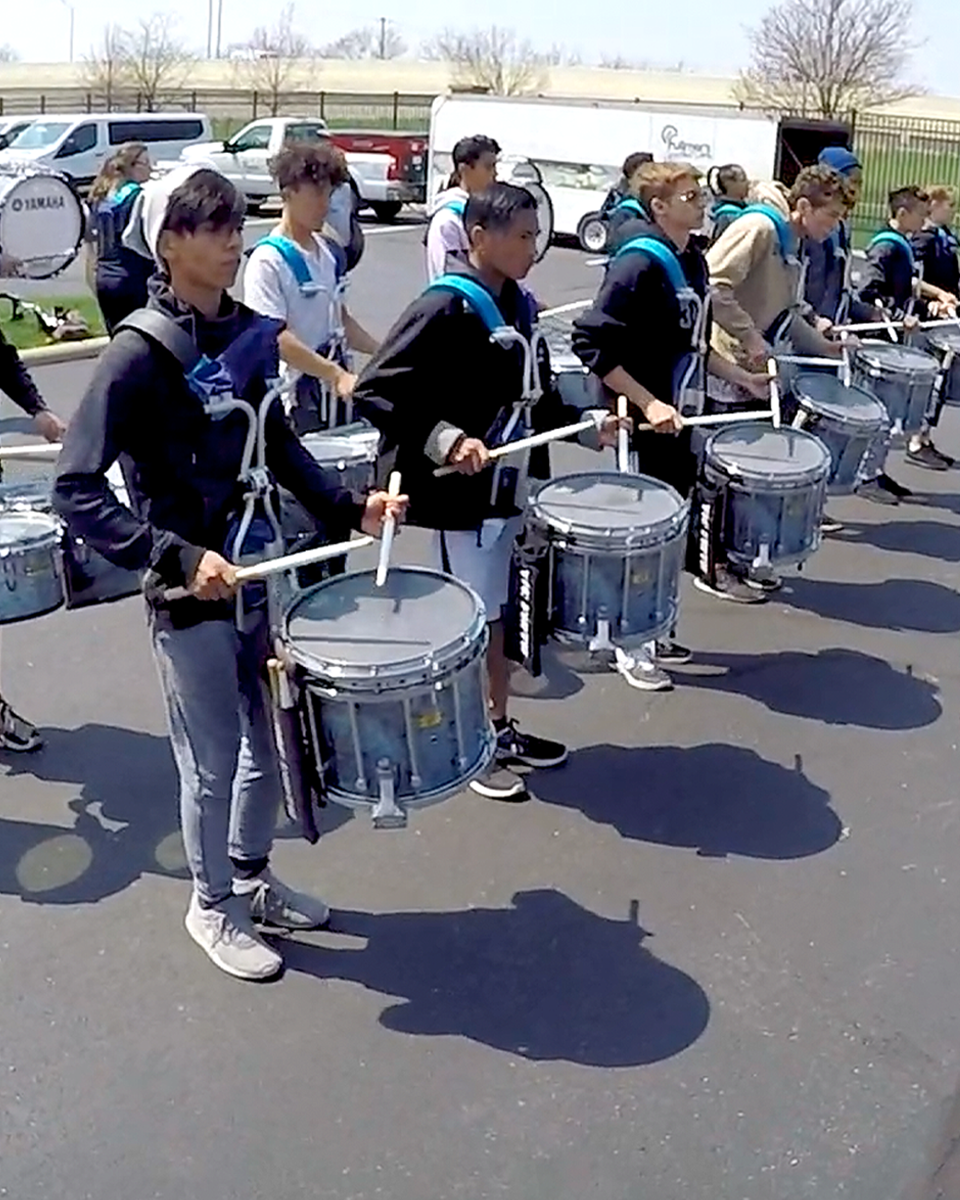 Percussion Class Made Easy.

Our resources make it easy to rehearse as a group or individually.
Learning for all levels.
With Beginner, Intermediate, and Advanced classes you have options to give your students exactly what they need.

Beginner
New players? We have a robust fundamentals program to get them started.
Intermediate
Have the basics down? We have resources to help you level up to harder material.
Advanced
Ready for a challenge? We have materials to develop the best performers in your ensemble.
Skills For Everyone
With a busy band schedule, it's hard to find time to teach individual skills. Our skills center allows your students to practice the skills they need the most.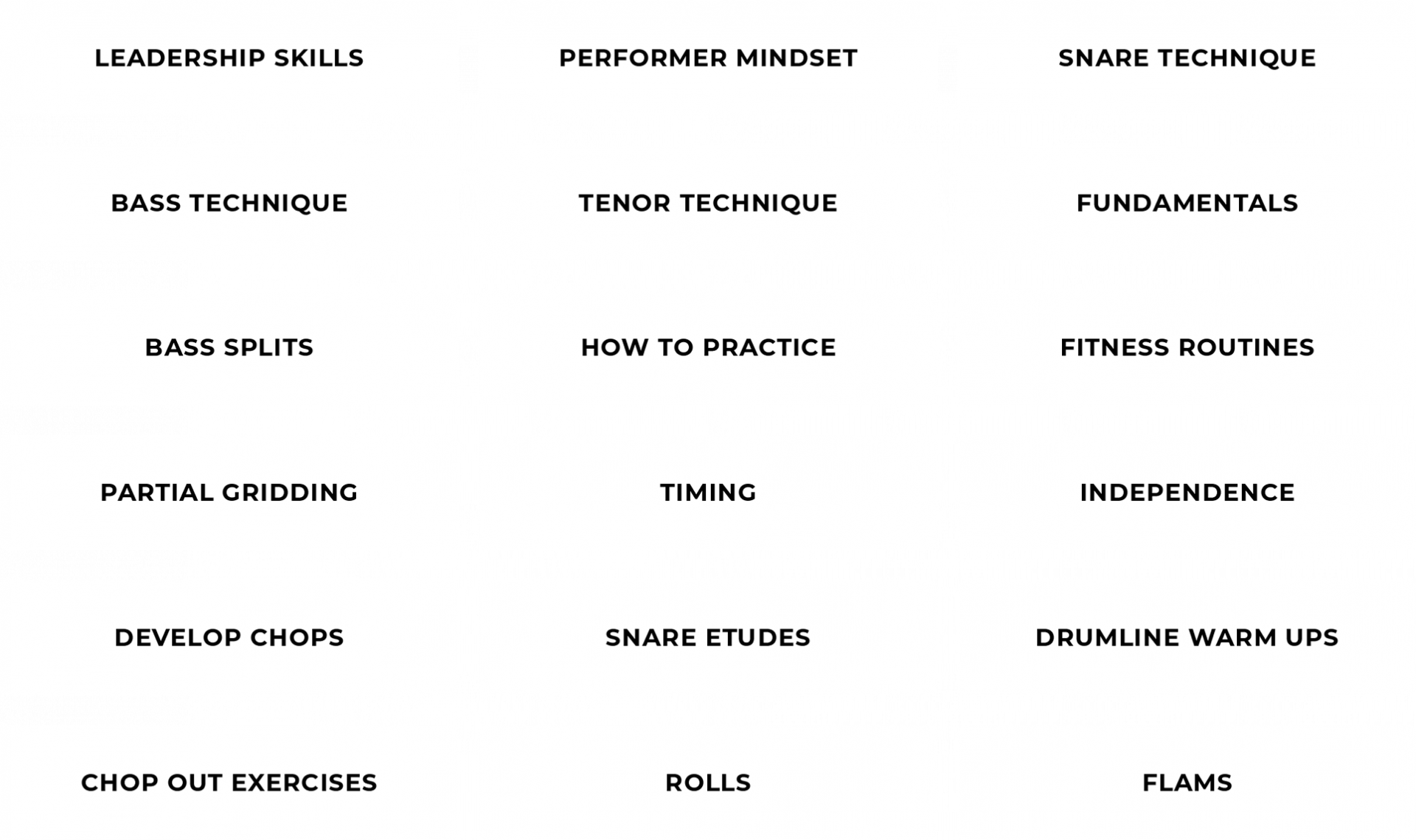 Get Better With Practice Videos.
Play along to our practice videos with tempo thresholds and musical audio.
* Use the Chapters Tab to toggle through different tempos.
Sometimes you just need to let loose and have fun.
TRY THIS WITH YOUR STUDENTS!
Our Activity Center provides multiple ways to get better and have fun. Use these activities daily to keep your percussionists engaged.
A full year of access for one simple price.


What You Get
Entire ensemble access (Staff Included)
Enrollment Process

Use the interest form below to get started.
Submit Interest Form
Interested in using Gridbook Academy with your ensemble? Fill out our Interest Form for information about pricing and enrollment.
GRIDBOOK ACADEMY MEMBER DISCOUNT
Use coupon code "GPA10" at checkout for 10% OFF your entire order on shop.gridbookpercussion.com.
COUPON CODE
10%
OFF PHYSICAL PRODUCTS
Created with