This video explains how all fundamentals come together to create a musical piece. Once you learn the fundaments, it's important to know how to find the connections between the show music and the applicable fundamental skill set. Once you know those connections, you will know what you need to work on fundamentally to make the final product better.

TEACHER TIP: As an educator, it's your job to help your students understand these connections and know how to practice them.
This video shows an example of how you can apply this concept of connecting fundamentals to a dense rudiment like Book Reports. Watch how we start with Legatos and end up with Book Reports through a very specific evolution of fundamentals.

TEACHER TIP: This can be done with any rudiment or piece of rudimental music. It is your job to understand these connections and be able to demonstrate them for your students.

Learn online with world-class resources and mentors.
Gridbook Percussion Academy is an online school for percussionists. We're here to help you get better with online courses, 1-on-1 mentorship, and learning tools.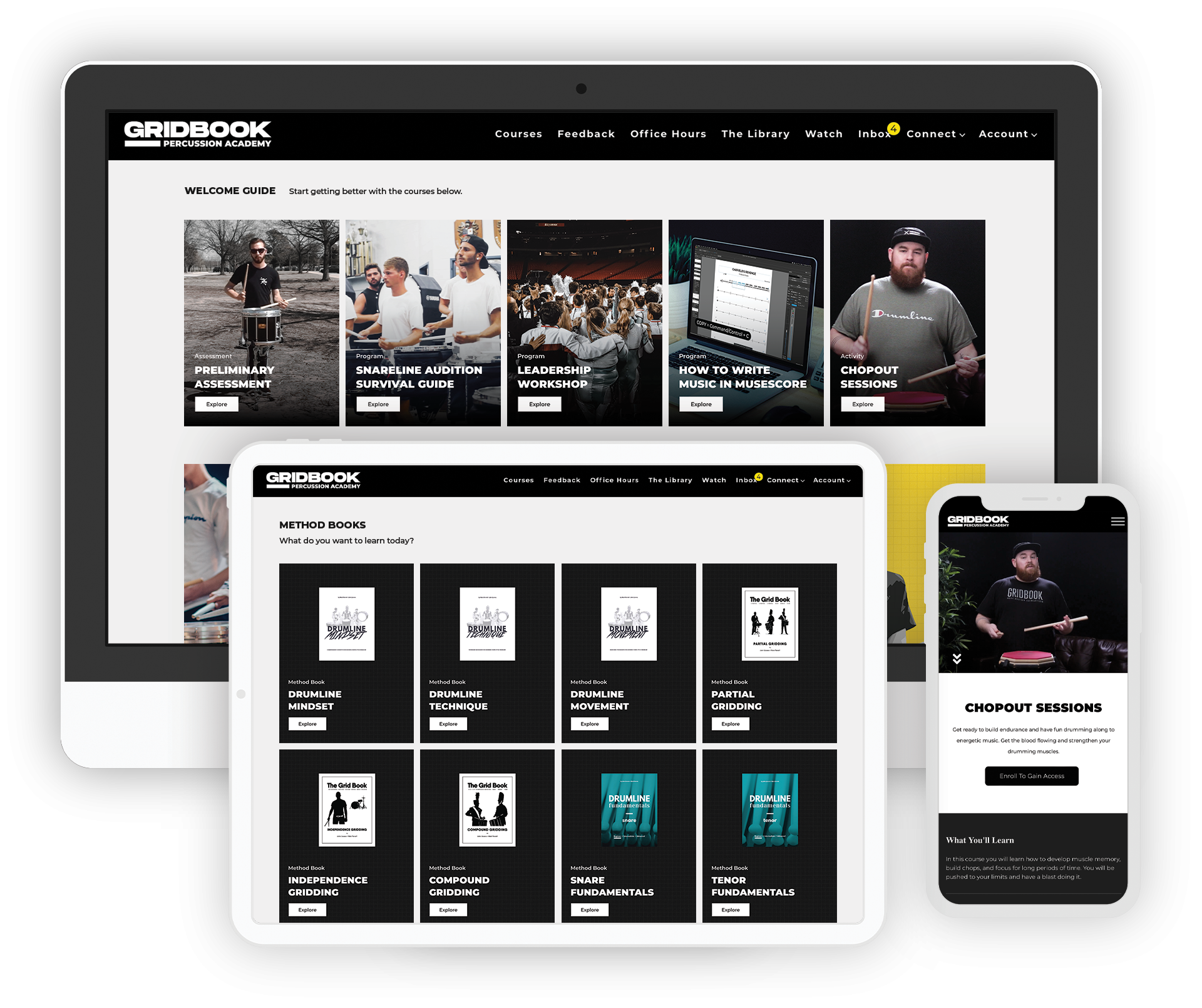 GRIDBOOK ACADEMY MEMBER DISCOUNT
Use coupon code "GPA10" at checkout for 10% OFF your entire order on shop.gridbookpercussion.com.
COUPON CODE
10%
OFF PHYSICAL PRODUCTS
Created with