When you are part of a percussion section you're part of a family. And when you show up to rehearsal it is your job to provide for the family. This means giving everyone the best version of yourself AT ALL TIMES! And yes, this extends far past the hours of rehearsal.


PROVIDING FOR THE FAMILY MEANS:

- Knowing your music before you come to rehearsal.

- Showing up early to make sure your instrument is prepared and set up in the right place before rehearsal begins.

- Communicating effectively and making sure everyone is on the same page at all times.

- Fulfilling your responsibilities (Filling Up Water, Organizing Music Folders, Wearing The Proper Attire, Etc) BEFORE rehearsal so you don't have to leave at any point.

- Sharing your knowledge with others if they are having problems that you may have had at some point.

- Asking intelligent questions to get answers that will help you and everyone around you perform at the highest level.

These are just a few examples but you get the point. You should always be working to make the most out of each day regardless of adversity or pressure from outside interference. So be proactive and encourage others to do the same. Because when you provide for the family, every one wins.
Learn online with world-class resources and mentors.
Gridbook Percussion Academy is an online school for percussionists. We're here to help you get better with online courses, 1-on-1 mentorship, and learning tools.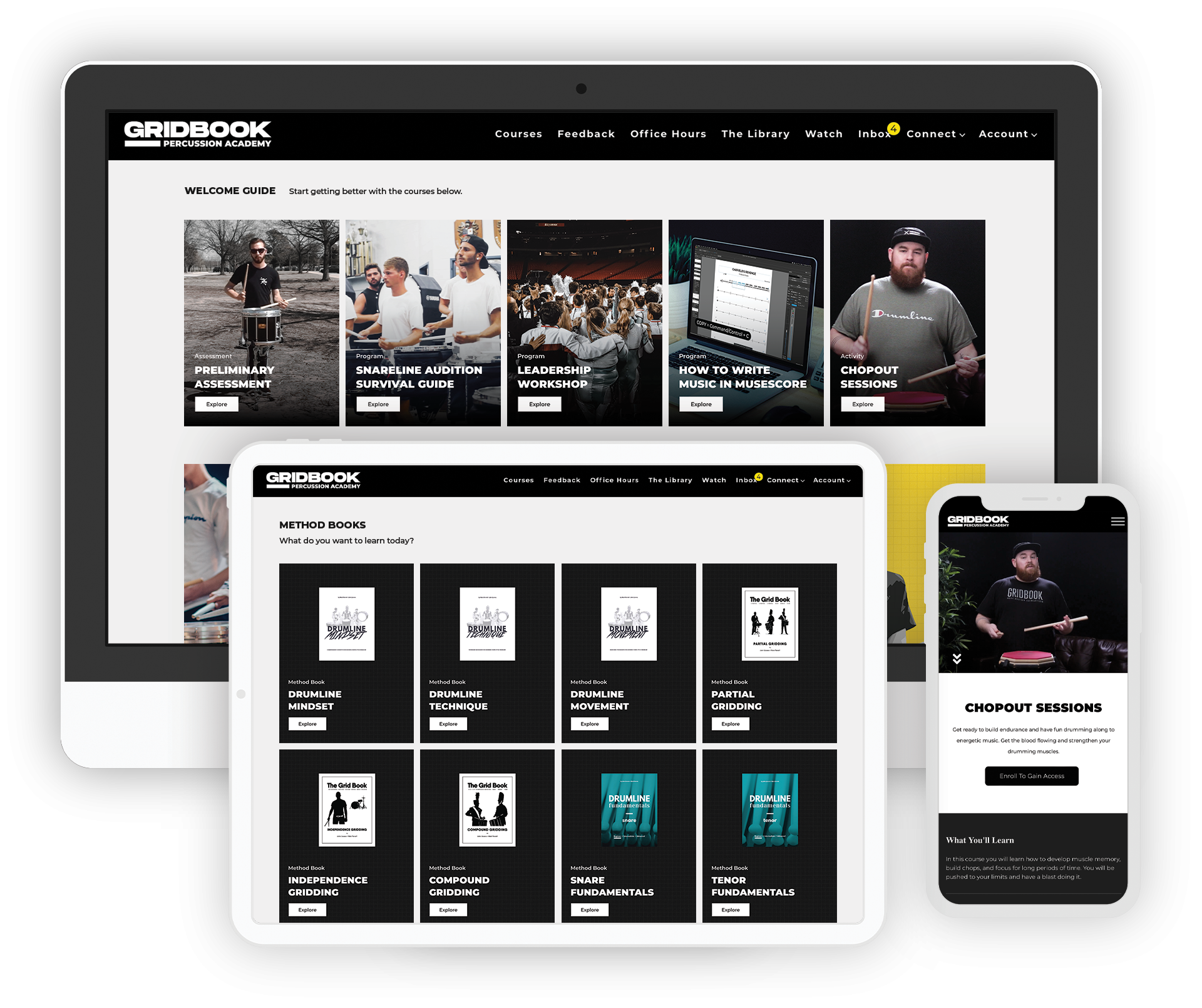 GRIDBOOK ACADEMY MEMBER DISCOUNT
Use coupon code "GPA10" at checkout for 10% OFF your entire order on shop.gridbookpercussion.com.
COUPON CODE
10%
OFF PHYSICAL PRODUCTS
Created with