In this class we teach you about "The Grid" and how it helps us play in time.
Learn online with world-class resources and mentors.
Gridbook Percussion Academy is an online school for percussionists. We're here to help you get better with online courses, 1-on-1 mentorship, and learning tools.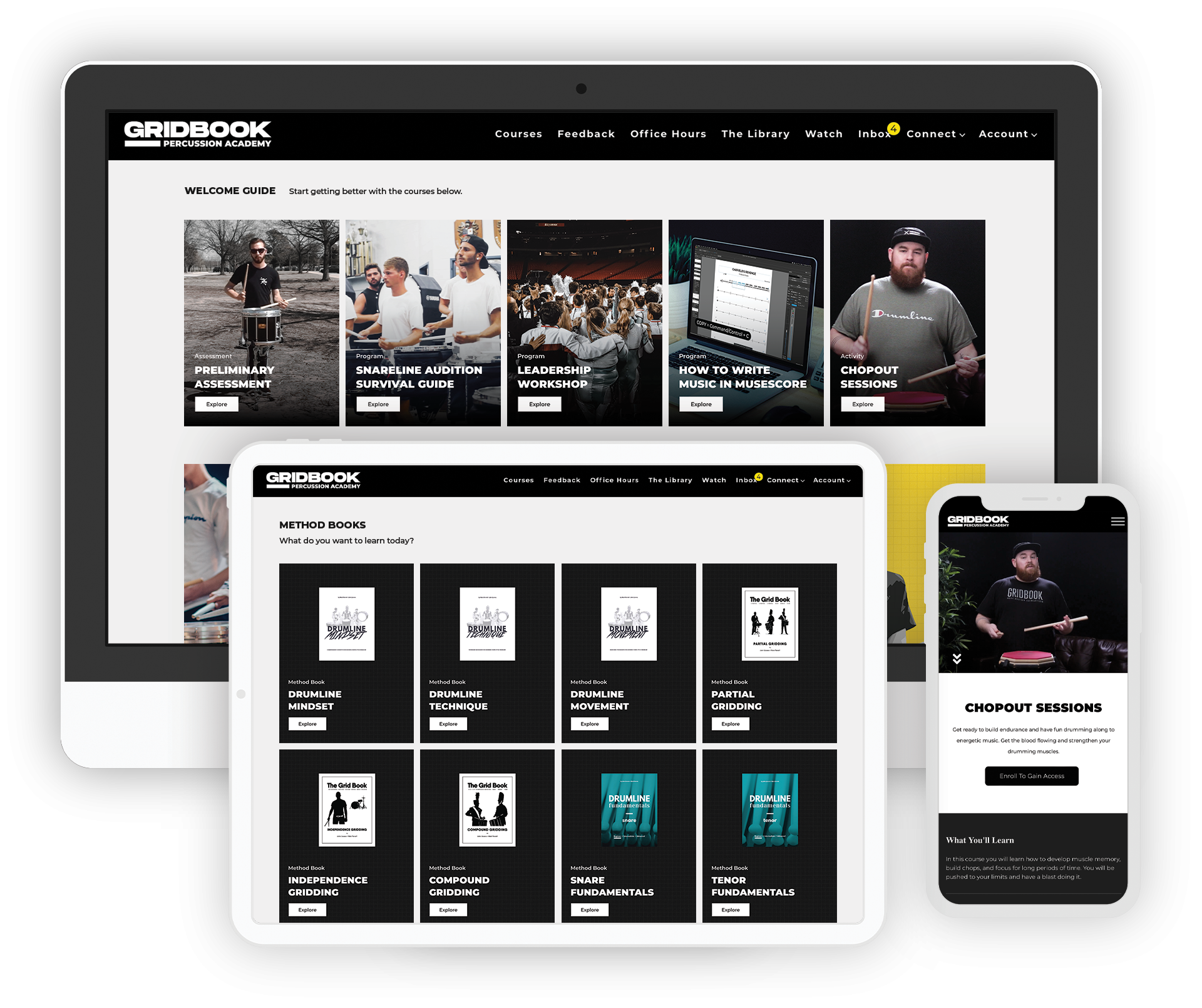 GRIDBOOK ACADEMY MEMBER DISCOUNT
Use coupon code "GPA10" at checkout for 10% OFF your entire order on shop.gridbookpercussion.com.
COUPON CODE
10%
OFF PHYSICAL PRODUCTS
Created with