Compound Gridding is a course full of gridding exercises helping you master buzz, diddle, and flam embellishments.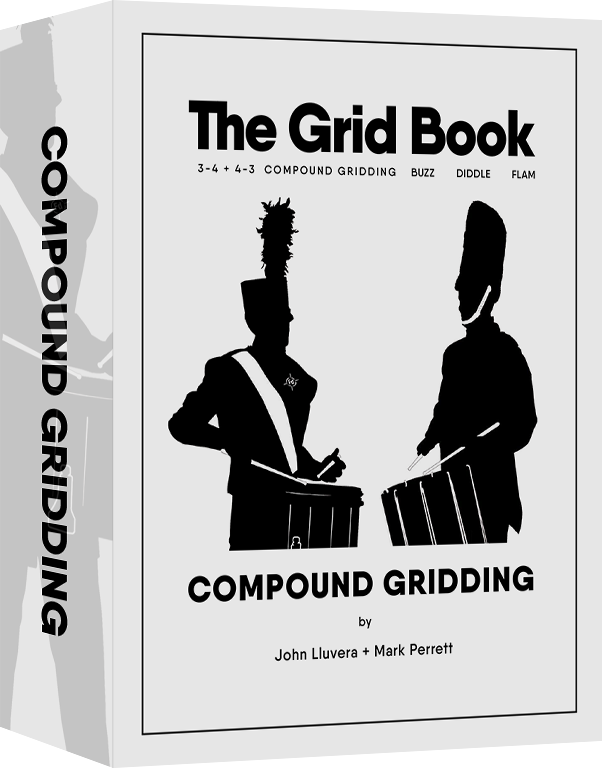 Product Overview
Rhythms, accents, and embellishments are common skills found in rudimental music. This course will help you master 8th Note, Triplet, and 16th Note rhythms and Buzz, Diddle, and Flam embellishments.


This course is for drummers who:
- Are beginner-intermediate level.
- Are in drumline.
- Play snare solos.
- Are looking to expand their knowledge base.
- Are looking for sight reading material.
GRIDBOOK ACADEMY MEMBER DISCOUNT
Use coupon code "GPA10" at checkout for 10% OFF your entire order on shop.gridbookpercussion.com.
COUPON CODE
10%
OFF PHYSICAL PRODUCTS
Created with