Reach your drumming goals, faster.
Gridbook Percussion Academy is an online training and personal mentoring program for percussion performers and educators.
What's Included
Everything you need to get better, all in one place. Our learning materials help our students practice and perform with confidence to achieve their goals, faster.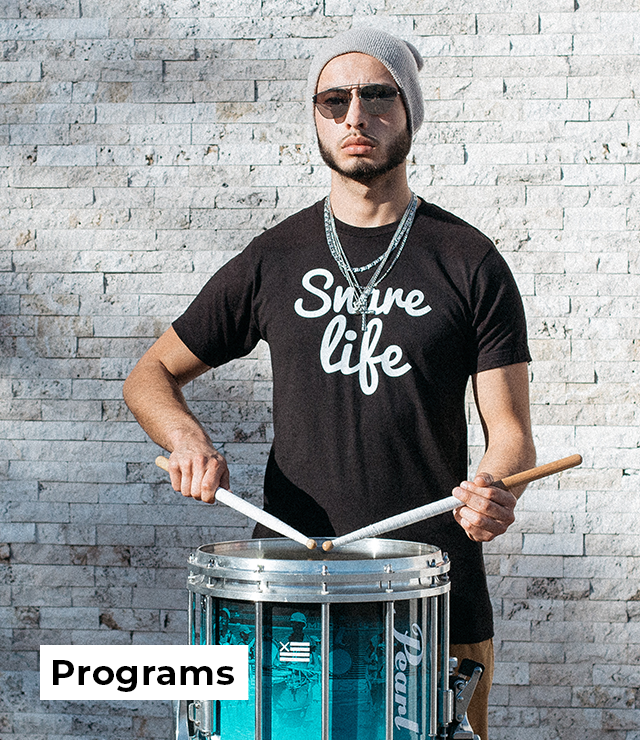 PROGRAMS
Our programs are for students who are looking for a trusted step-by-step process. We provide guidance to help you achieve results faster.

Who Is This For?
If you're not sure what to work on and need a clear path to achieve a specific result, this is for you.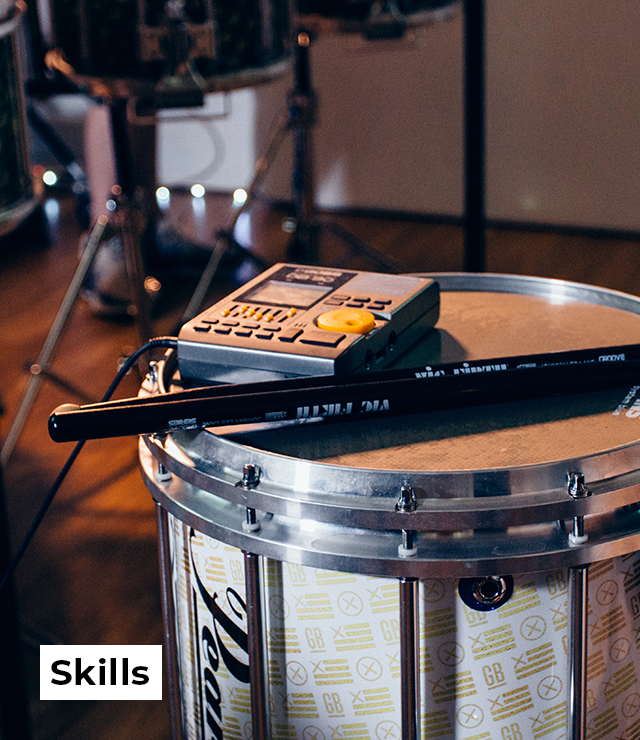 Skills Center
Our Skills Center is a collection of topical percussion fundamentals curated for all levels of proficiency and experience. Use this area to isolate and sharpen common skills-sets related to your style of performance or, explore new skills and expand your percussive awareness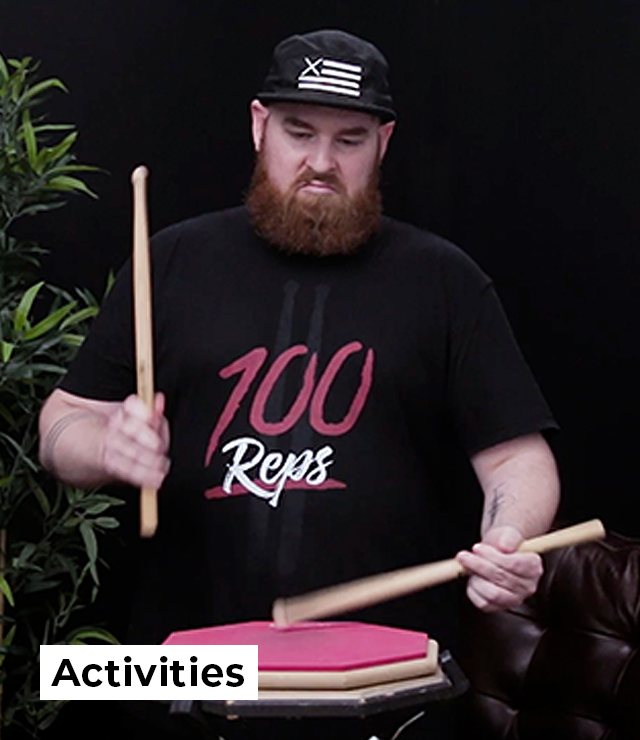 Activity Center
Our Activity Center is the best place to visit if you just want to drum. Here you can find Rudimental Etudes to test your chops. Be in the line with Drumline Simulators. Push your endurance to the limit with Chopouts. Or, freestyle to your favorite genre with Music To Drum To.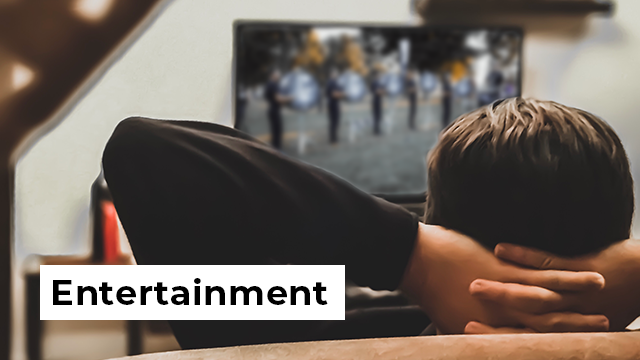 Entertainment
Watch and get inspired with our on-demand video library including interviews, lot videos, documentaries, and staff picks. Use these videos to get better as you watch the best in the world do what they do.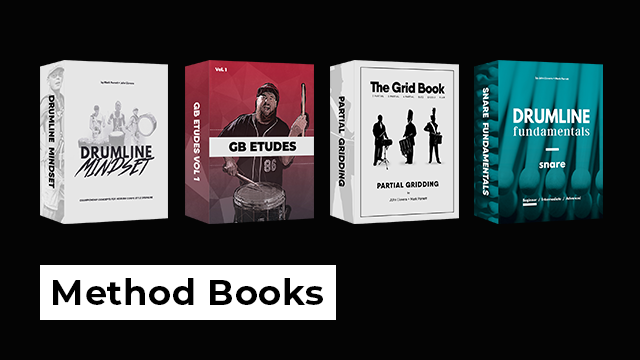 Method Books
We have converted all of our method books into online courses. Each book focuses on a specific topic to help you get better.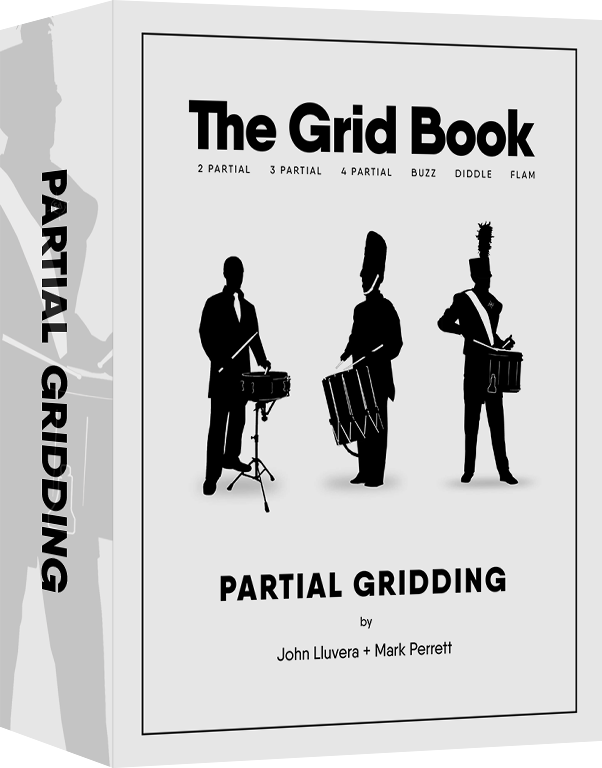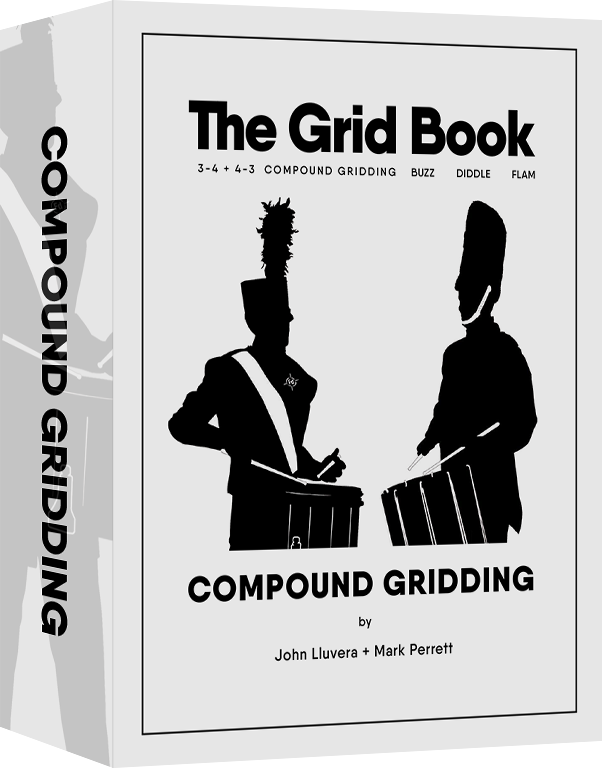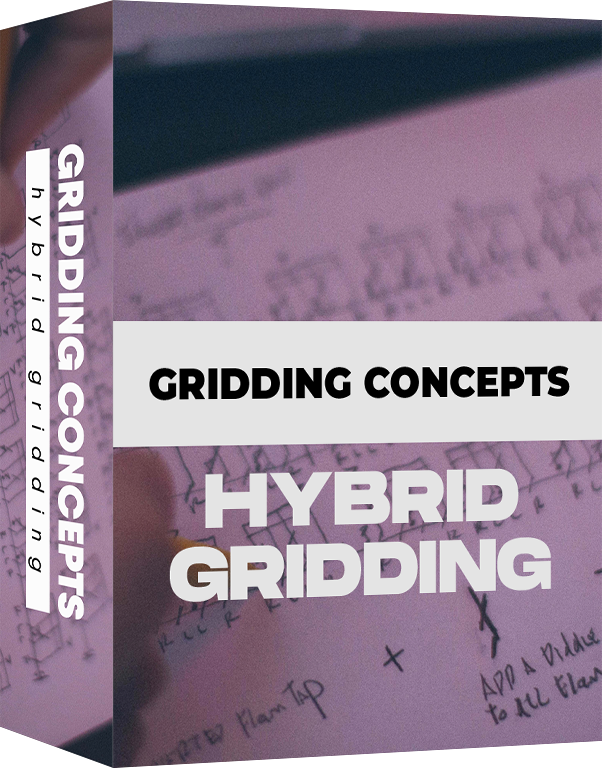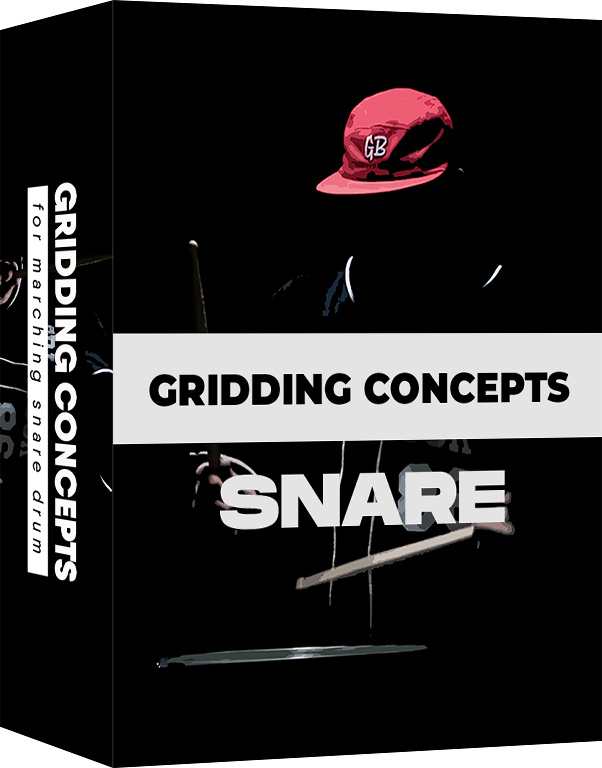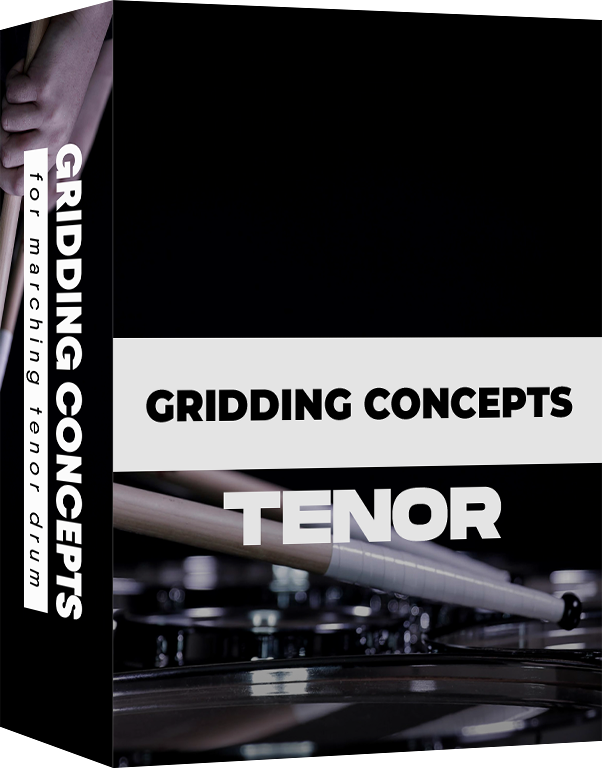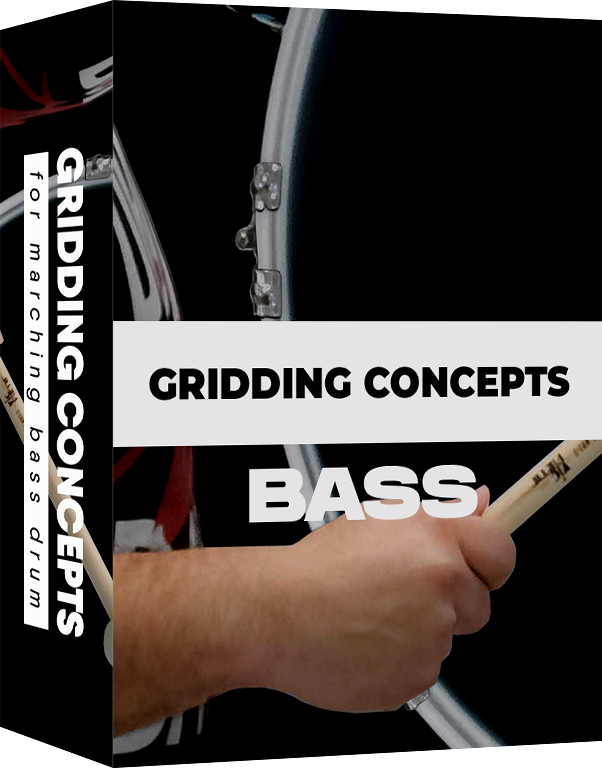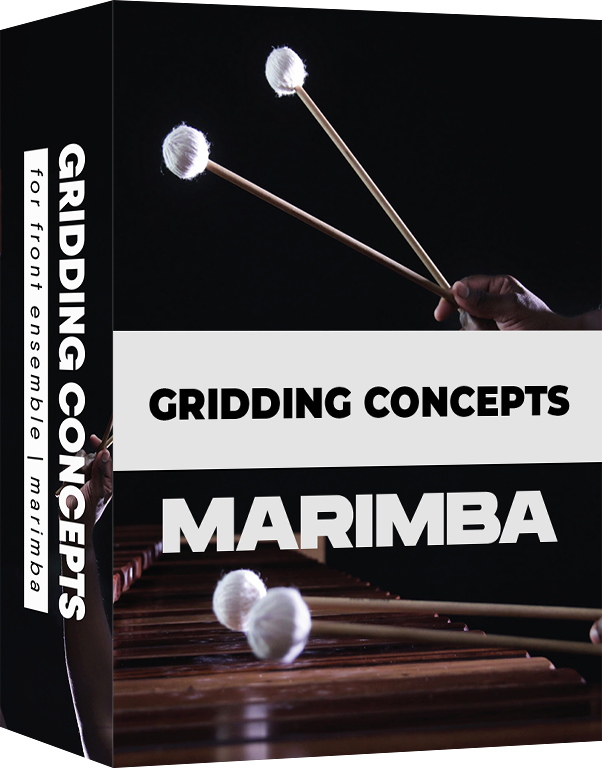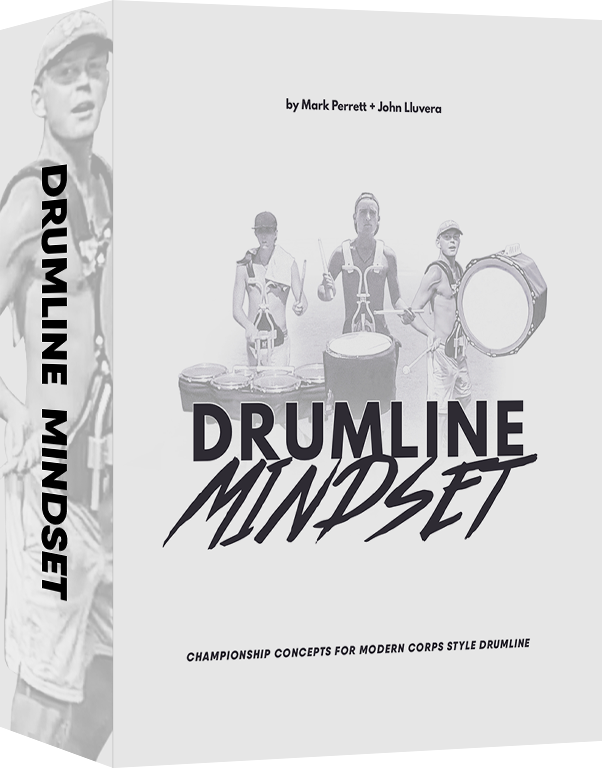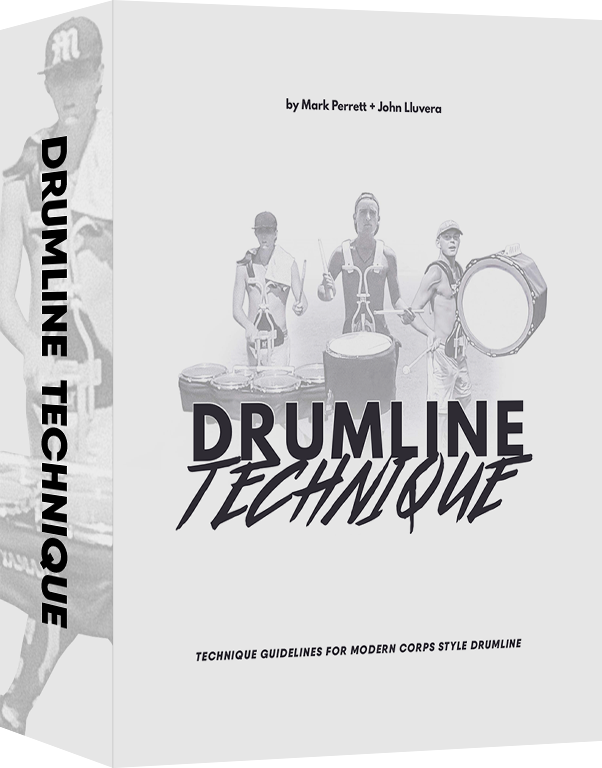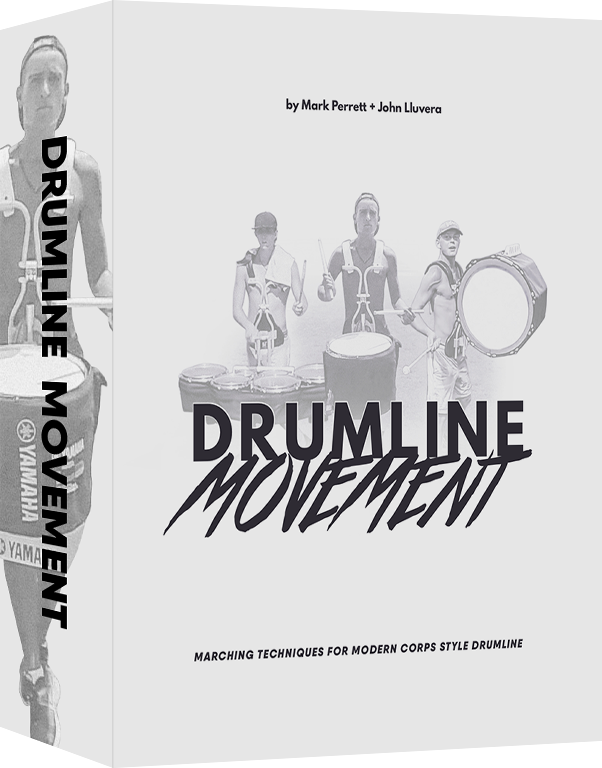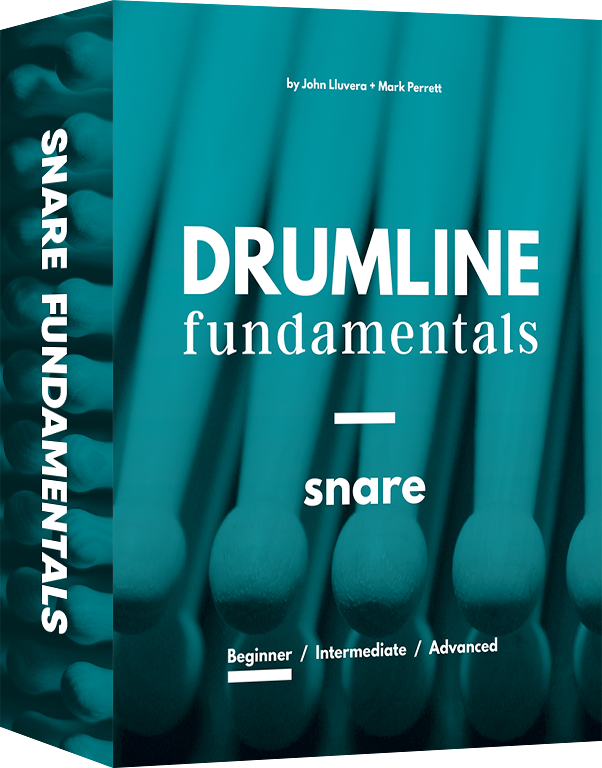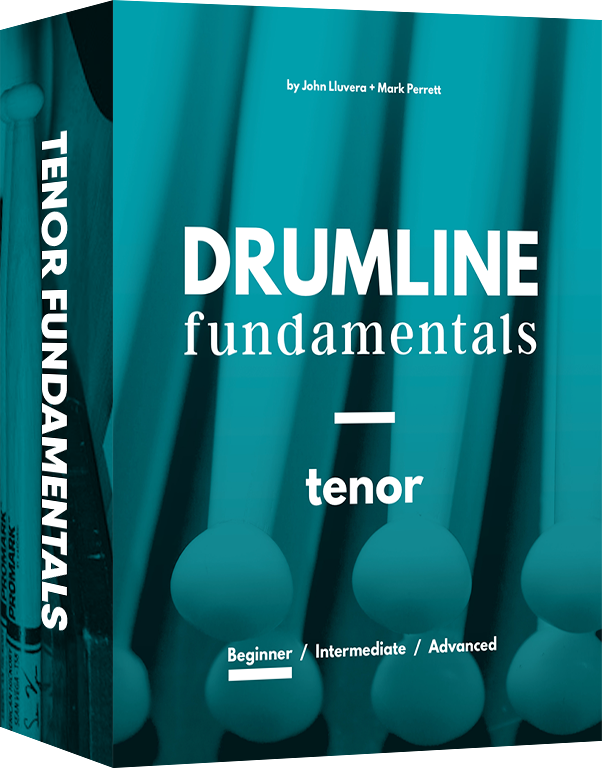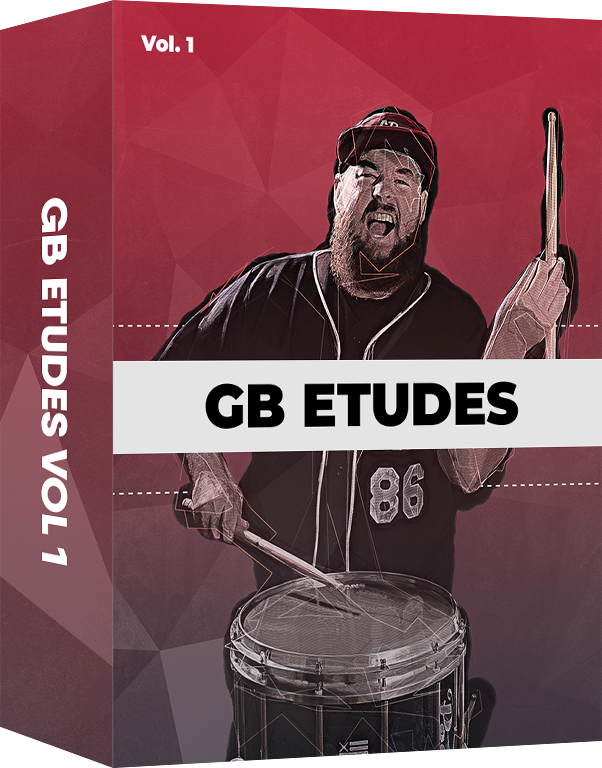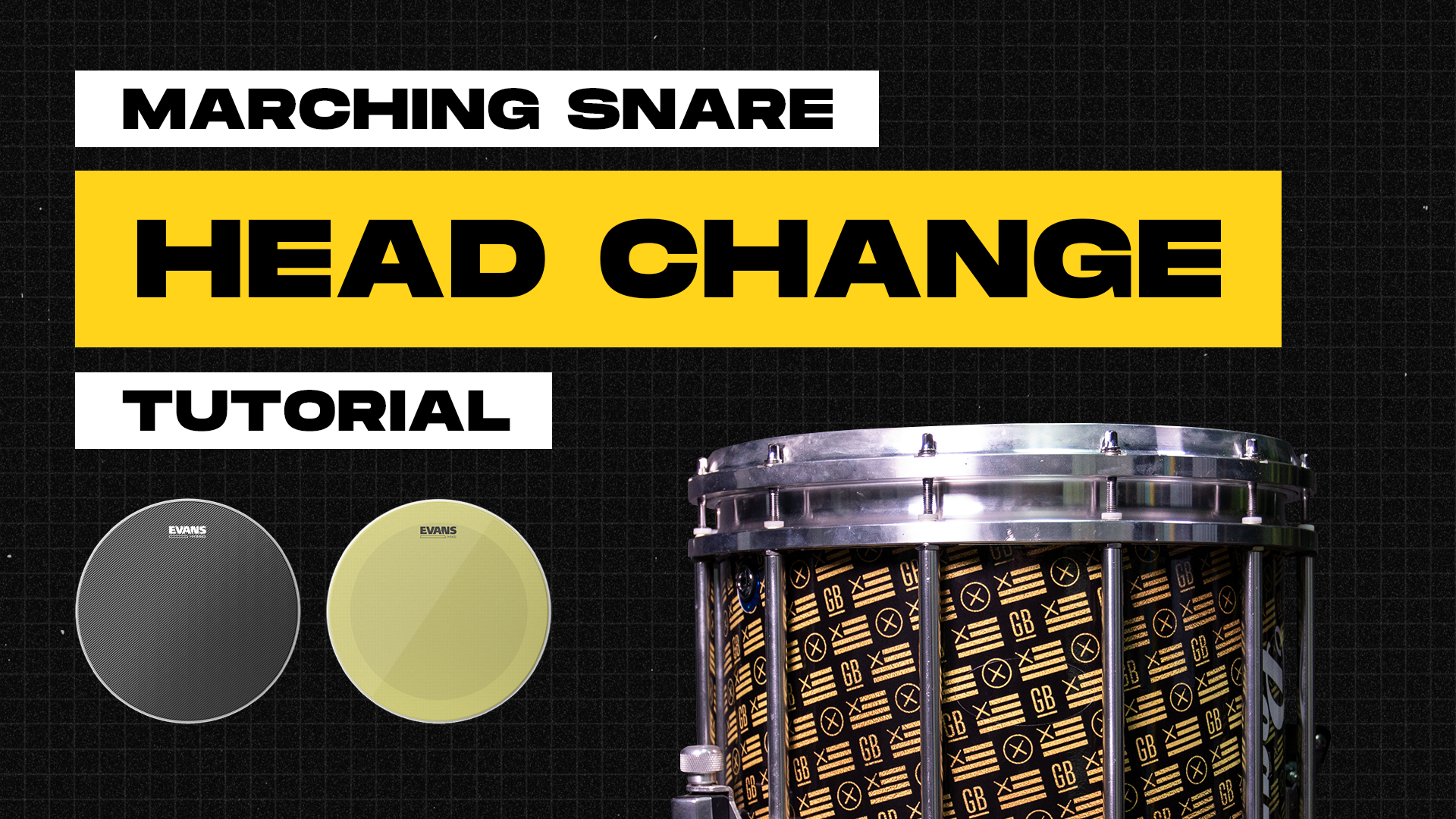 Exclusive Blog
Enjoy a large database of articles, videos, and music to help you get better with topics like audition prep, how to practice, rehearsal advice, leadership, percussion lifestyle, and more.
Everything you need to accomplish your goals.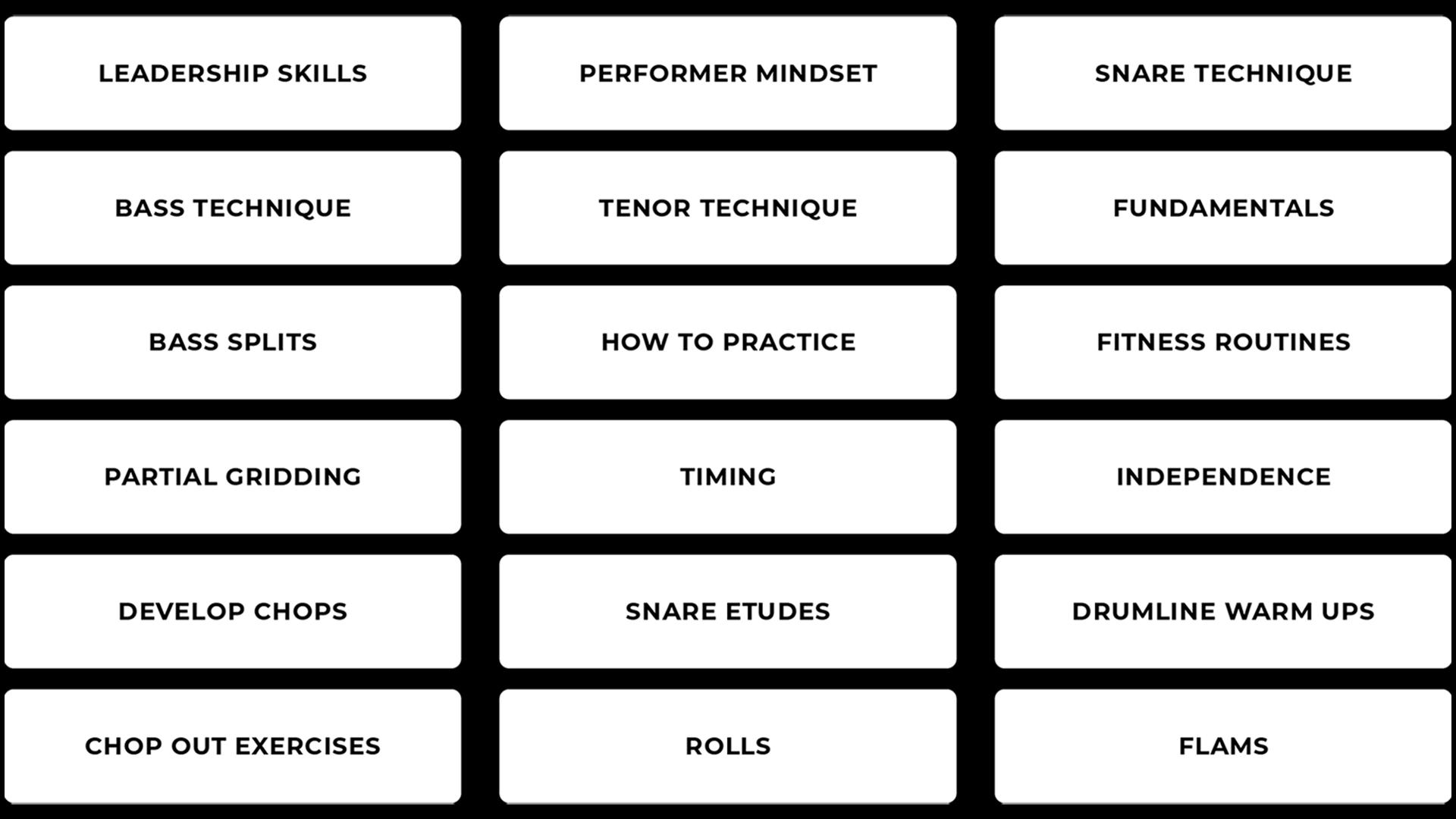 Ready To Begin?
Enroll today and get instant access to all Programs, Lectures, Tutorials, One-on-One Feedback, Practice Tips, and More.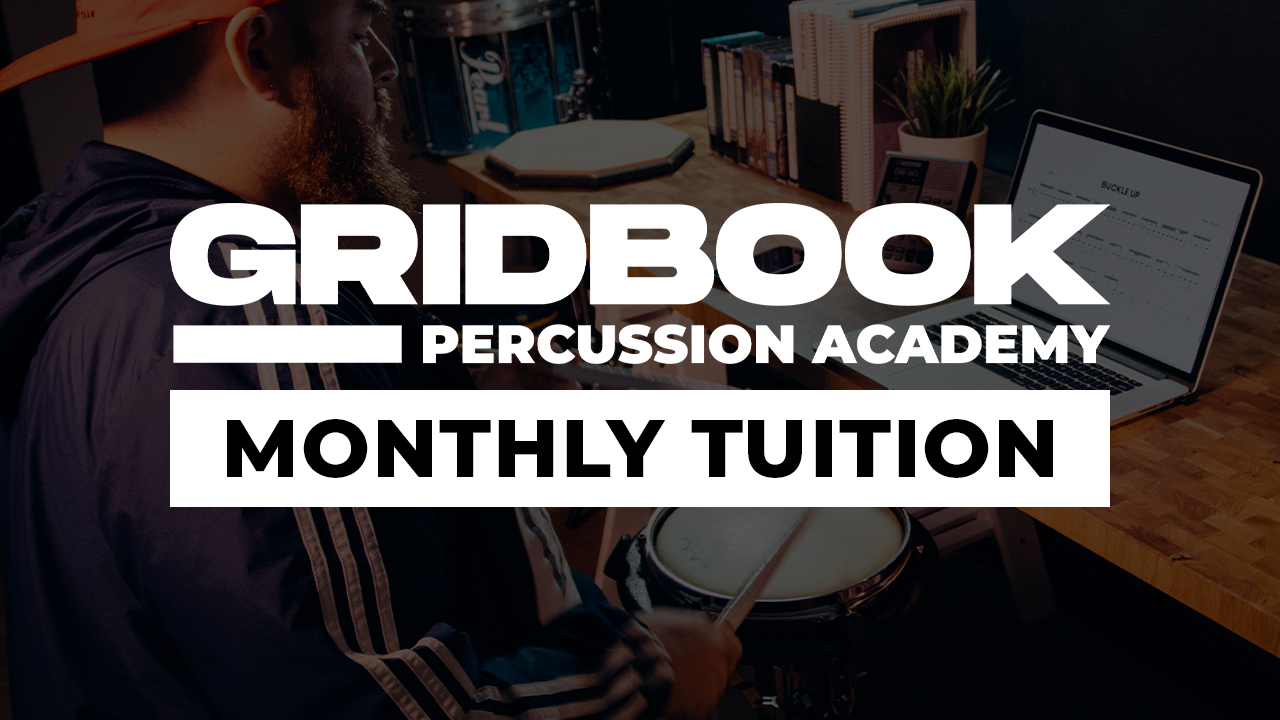 $50/mo
Get access to all programs, practice videos, audition prep, and individual feedback for an entire month for the price of 1 private lesson.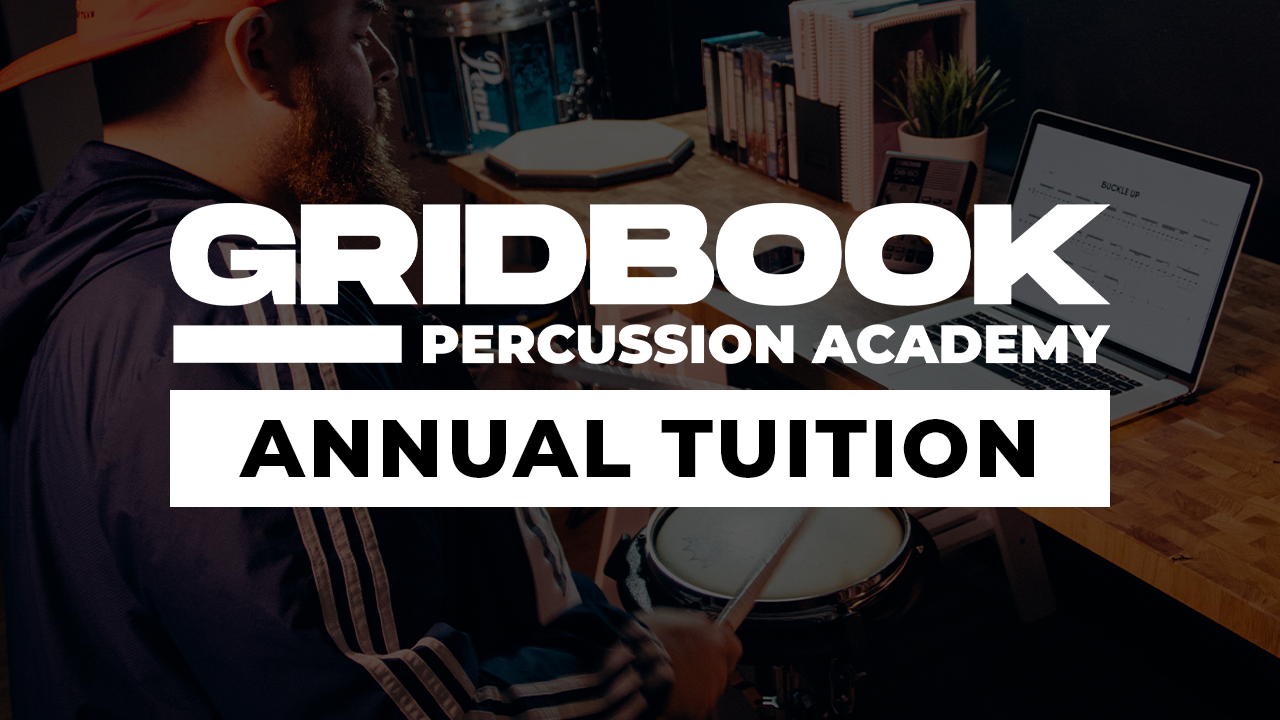 $450/year
An entire year of learning with access to all programs, practice videos, audition prep, and individual feedback. ($150 Savings)
Gridbook Academy is the best percussion education resource you can find out there right now. It has made it easier for me to practice and my approach to drumming is much more detailed. If you're serious about drumming, Gridbook Academy is where you need to be.
Rohan Chowla
This has been super beneficial and helpful in my growth as a percussionist. I like having instant access to key resources that help me grow as a student and a performer. I spend many practice hours working through the course material which has been very beneficial to my performance.
Jack Jackson
This service is the single best thing I ever invested my money in. The sheer amount of genuine advice and love I have received from this community is insane, and I cannot express how valuable this service is if you're interested in getting better at drumming.
Ian Gillies
Working with Gridbook has helped me make a DCI snareline, multiple concert ensembles, and further my craft in ways I never would have dreamed of. The Academy provides all of Gridbook's tried and true methods used by students like myself in such an accessible way.
Alex Pearce
GRIDBOOK ACADEMY MEMBER DISCOUNT
Use coupon code "GPA10" at checkout for 10% OFF your entire order on shop.gridbookpercussion.com.
COUPON CODE
10%
OFF PHYSICAL PRODUCTS
Created with