Welcome Back!
You're currently not enrolled to Gridbook Academy. Please enroll again to gain full access.
Get inspired with our on-demand video library including interviews, lot videos, documentaries, and staff picks. This is more than just entertainment. These videos are edited with education in mind. Use these videos to get better watching the best do what they do.
Watch To Get Better.
We record our videos with an educator's perspective. We plan our shots and record in a way that teaches you what is happening. Our goal is to make videos that are just as educational as they are entertaining.
Learn The Process.
Our "A Day With" documentaries show you what it's like to be a performer in the activity. If you're interested in marching DCI or WGI, these are great for research so you know what to expect.
Watch on TV.
Watch your favorite Drum Corps, Indoor, and Percussion Ensembles on the big screen.
Watch On The Go.
Access our entire video library from your phone or tablet.
FREQUENTLY ASKED QUESTIONS
Gridbook Watch is our on-demand video library. You can watch as much as you want, whenever you want without a single commercial – all included with your Gridbook Academy Membership.
How much does Gridbook Watch cost?
Gridbook Watch is included with a Gridbook Academy Membership. Enroll to gain access to our entire video library.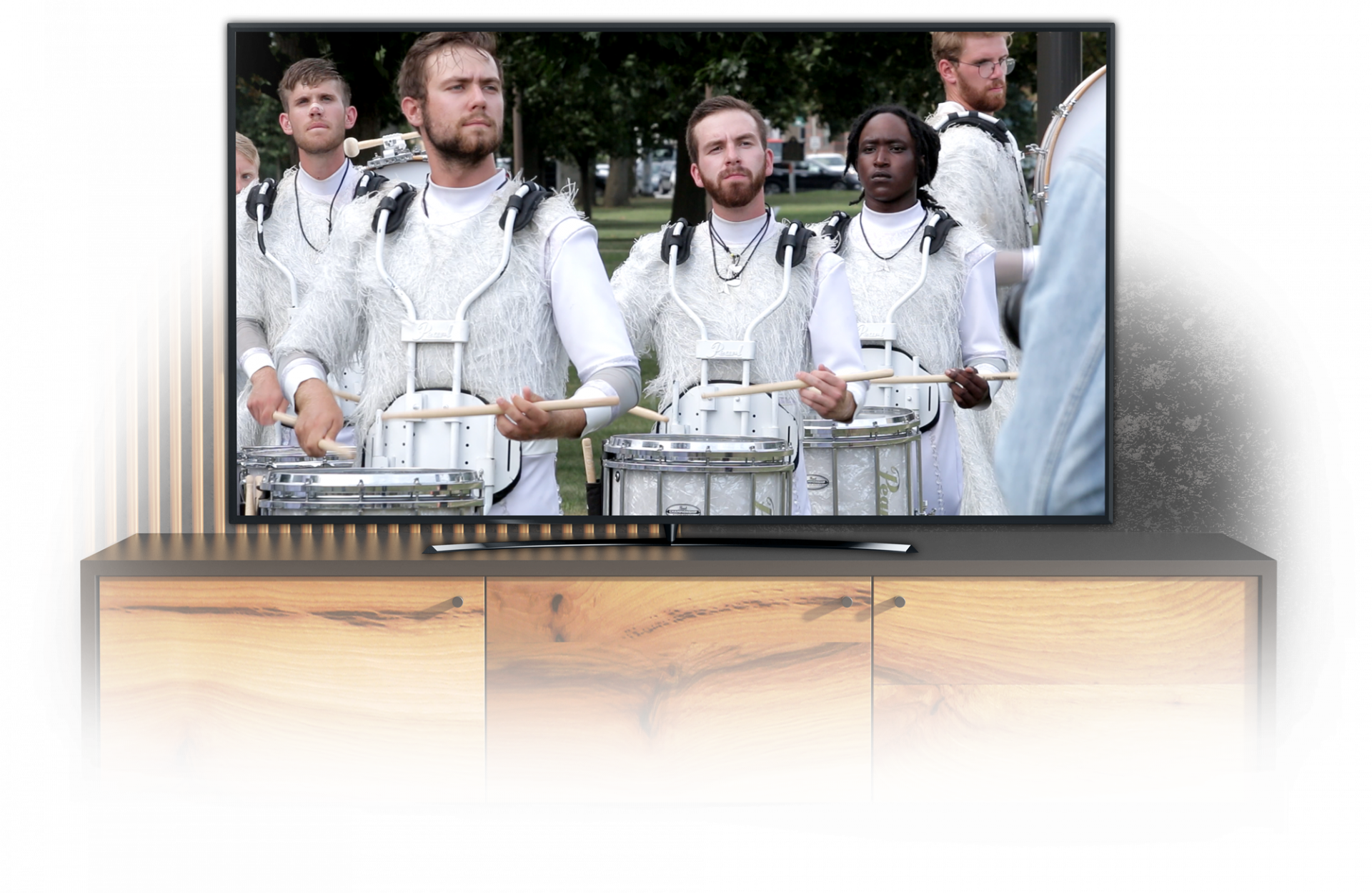 OVERVIEW
Gridbook Watch
WHAT'S INCLUDED
____________________
A Day With Series
All new videos are automatically added to your subscription.
READY TO WATCH?
Gridbook Watch is included with a Gridbook Academy membership.
Enroll to get unlimited access to all videos and everything else we offer inside Gridbook Academy.
ACADEMY MEMBERSHIP INCLUDES
Exclusive Blog

Method Books

Private Community

Individual Feedback
Enroll now, Cancel anytime.
GRIDBOOK ACADEMY MEMBER DISCOUNT
Use coupon code "GPA10" at checkout for 10% OFF your entire order on shop.gridbookpercussion.com.
COUPON CODE
10%
OFF PHYSICAL PRODUCTS
Created with